I haven't recovered from the regrettable retirement of Fancy Blue due to an injury the other day.
I will write an article about her when my mind becomes calm. But now I'm still full of disappointment.
But I can't just think about that, so I'll write another post about stallions by Deep Impact today.
As you can find in the previous article, below is a list of the countries that stallions by Deep Impact are standing in.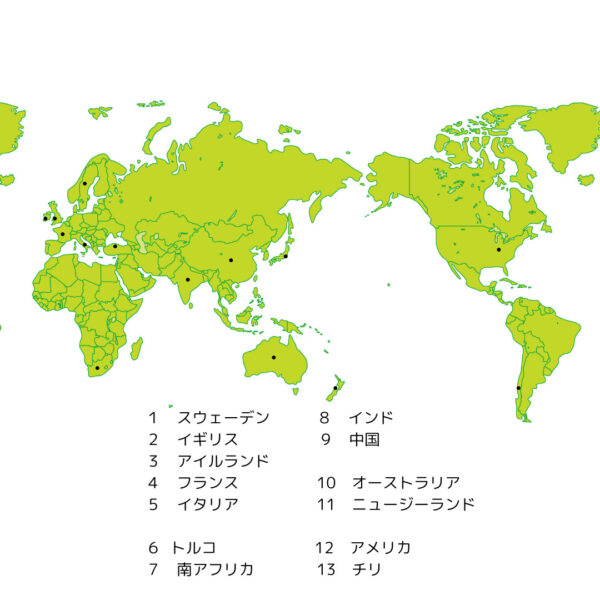 Stallions by Deep Impact
1. Sweden:  Barocci, Geniale
2. United Kingdom: Study of Man
3. Ireland: Saxon Warrior
4. France: Martinborough
5. Italy: Albert Dock
6. Turkey: Smart Robin
7. South Africa: Danon Platina
8. India: Fiero
9. China: Okole Maluna, Garibaldi, Seewind
10. Australia: Tosen Stardom, Fierce Impact
11. New Zealand: Staphanos   
12. US: Dowsing
13. Chile: Hiraboku Deep
Today I would like to start the introduction with Smart Robin in Turkey.
スポンサーリンク
Turkey
Smart Robin
Born on March 5, 2008
Sire: Deep Impact (JPN) Dam: Keyboogie (USA)
Dam's sire: Lyphard (USA)
Smart Robin is now very active as a stallion in Turkey, and news of the success of his children is frequently posted on Twitter.
His two colts also participated in this year's Turkish Derby.
Unfortunately, they couldn't win, but I think it became an opportunity to show the value of Smart Robin to breeders.
Speaking of him, the first thing I remember was that he was the first colt by Deep Impact who Jockey Yutaka Take rode.
He is one of the first crop by the great stallion.
The jockey had been forced to stop riding horses for some time due to an injury caused by a fall accident in March 2010.
He returned in October of the same year.
2010 was the year when the first crop by Deep Impact debuted, but it wasn't until October that the jockey was able to ride his children.
Smart Robin made his debut in September 2010 and finished second.
Yutaka rode him in the next race, but unfortunately at this time as well, he was in second place.
He won in the next race, ridden by Hiroyuki Uchida.
He was unable to run in Classic races, although participated in prep races.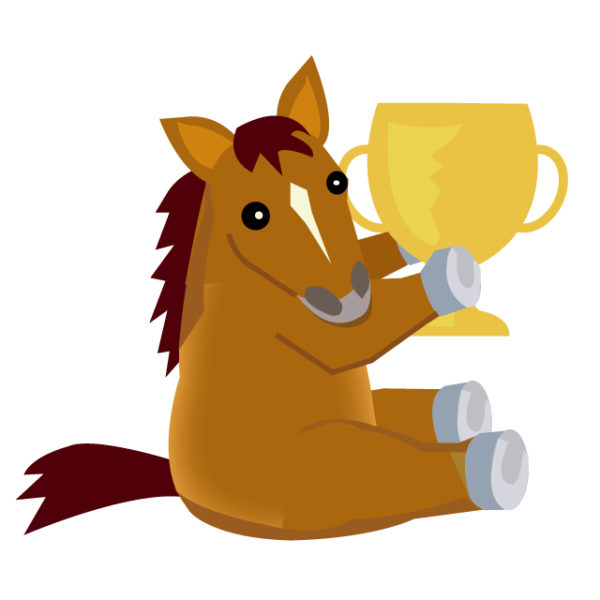 He finally won a grade race,  the Meguro Kinen (Group 2) at the age of four.
I remember the day well. This is because Japanese Derby was also held then, and Deep Brillante won.
He was the first winner of Japanese Derby by Deep Impact.
I was very happy just to win the Derby.
But his colt got the result in the grade race after that and I was deeply moved.
The Megro Kinen was the only grade race that he won.
But with a good record of 17 starts for 6 wins, he ran his last race in August 2013 and retired.
After retiring, he stood at stud for two years in Japan.  Then, it was decided that he moved to Turkey.
I didn't know about horse racing in Turkey at all, so I was a little worried.
However,  I am very happy to know that he is playing an active role as a stallion there.
Turkish Bloodstock owns him now.
They are an investment company related to horse racing and thoroughbreds that operates in Turkey, Italy, France and the United States.
When Danon Ballade was in Europe before, he was also owned by the company.
I can't see their website now, and I don't know his stud fee.
But I posted the link for their Twitter account.
There is also a Twitter account dedicated to Smart Robin, so you can see his latest status.
They often tweet about activities of children of not only Smart Robin but of Danon Ballade.
So, if you are interested, please take a look.
I'll put his current photos at the end of his section.
Başarılı jokey @pride_falcon bugün SMART ROBIN'i ziyaret etti. Teşekkür ediyoruz ve daha sık bekliyoruz pic.twitter.com/4cwdxYqaty

— Turkish Bloodstock (@TurkishBldstock) September 30, 2020
*Added on January 5, 2022
Smart Robin took 14th place in the leading sire list for 2021 in Turkey!
He was in 8th place in 2020, so he fell a little.
He also was in 11th place in the leading two-year-old sire list for last year.
He has sired three crops in the country, five-years-olds, four-years-olds and three-years-olds this year.
Stud Fee
2021  15,000 TRY (Turkish Lira)
2022  10,000 TRY
Unfortunately, his stud fee for 2022 has dropped💧
From this year, Mer de Glace will be in service as a stallion at the same stud, but his stud fee is 15,000 lira.
He has become the most expensive stallion on the stud.
Smart Robin is the third.  I wonder if his children haven't won big races yet.
keep it up! Smart Robin! You can still go!!
South Africa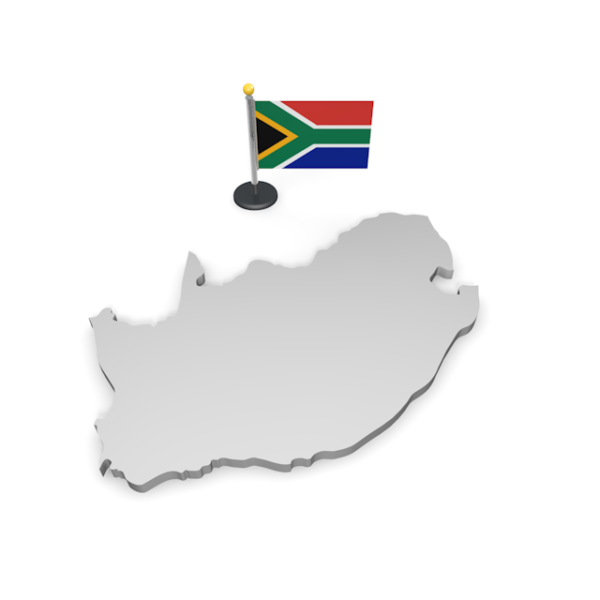 Danon Platina is standing at stud in South Africa.
Danon Platina
Born on March 23, 2012
Sire: Deep Impact (JPN) Dam: Badeelah (USA)
Dam's sire: Unbridled's Song (USA)
Speaking of Danon Platina, I was impressed by the strong victory in the Asahi Hai Futurity Stakes (Group 1) in 2014.
Unfortunately, his feet were a little weak and he had a long rest, so I don't think he could participate in all the races he wanted to run.
Even so, he ran his last race in February 2018 and retired with a record of 15 starts for 5 wins.
It was announced that he would become a stallion in South Africa after his retirement.
He is standing in the Mauritzfontein stud now.
I couldn't see their website, so I posted their Twitter account. I don't know his stud fee either.
Breeders in the country seem to have high expectations for him as he is a stallion by Deep Impact.
According to the following article of Nikkan Sports newspaper, more than 100 mares have visited him since he became a stallion last year.
I heard there was also a triple-tiara horse among them.
南アフリカで種牡馬になったディープ産駒ダンノンプラチナの初めての子が誕生。ヒューイットソン騎手の通訳を務めた安藤裕氏に送った動画です。元気な男の子。関連記事は極ウマ・プレミアムのコラム「ハッピーダイアリー」で。https://t.co/mDEcQX05Zc#keiba #競馬 pic.twitter.com/f0O6QtoFns

— 日刊スポーツ 極ウマ (@goku_uma) August 4, 2020
I have talked with a South African breeder before.
I heard that they had been negotiating with Shadai Group for a long time to introduce Japanese stallions to their country.
I hope that Danon Platina will meet their expectations and will be loved for a long time.
Stud Fee
2020?2021? 45,000 ZAR
India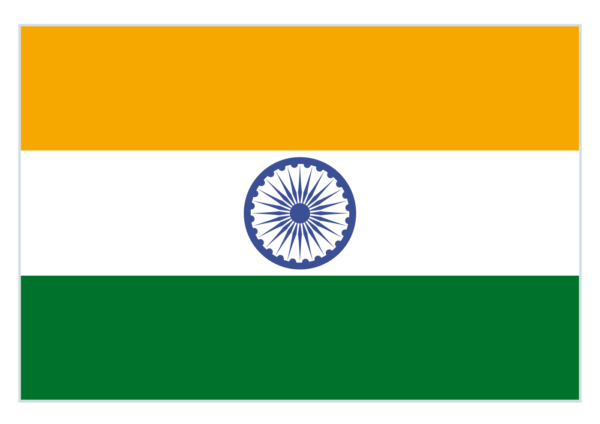 There is Fiero in India.
Fiero
Born on March 14, 2009
Sire: Deep Impact (JPN) Dam: Ruby (IRE)
Dam's sire: Danehill (USA)
Fiero is one of the second crop by Deep Impact.
He is in the same generation with Deep Brillante and Gentildonna.
He won a maiden race in July 2012.
After that, there were some regrettable races, with 2nd place in two Group 1 races and 2nd place in two Group 2 races.
But, unfortunately he couldn't win a graded race.
He ran his last race in April 2017 and retired.
Initially, it was reported that he would become a private stallion of Shadai Farm for their mares.
However, at the end of January 2018, it was announced that he would become a stallion in India and moved to the country.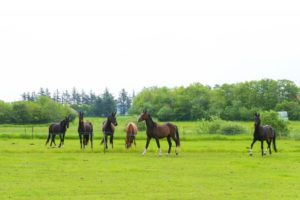 He is standing at MANJRI HORSE BREEDERS' FARM,
However, the information on their website seems to be a little old, so I do not know his stud fee.
It's a very beautiful website.
Will more information come out if his children debut and succeed?
Until then, I hope that he will be fine and do his best.
*Added on December 19, 2021
There was a person on Twitter yesterday who told that three 2-year-old horses by Fiero were registered as racehorses.
I researched the details and found an article on an Indian racing portal, www.indiarace.com, introducing new stallions.
It is dated August 11, 2021.
According to the article, there are 23 foals by Fiero in his first crop who was born in 2019.
The writer says it's an adequate number to start as a stallion.
In his second year, 52 mares visited him and 34 foals were born in 2020.
It is the largest number of foals among stallions who made their debut in the same year.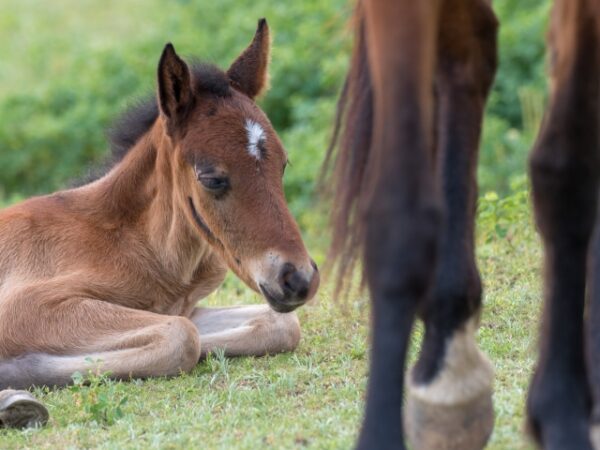 He also said that Fiero would "get good mares to cover and a lot of his progeny will be raced by Mr. Shapoor Mistry in his own colours".
Mr. Shapoor Mistry is the owner of the stud where Fiero is standing.
I don't know anything about horse production in India.
But I wonder if there are many horses who are produced by owners of stallion studs.
Fiero is said to be one of the main contenders for the Champion Freshman Sire, but an Irish horse named Sanus Per Aquam seems to be a tough rival.
I hope he can be the Freshman Sire.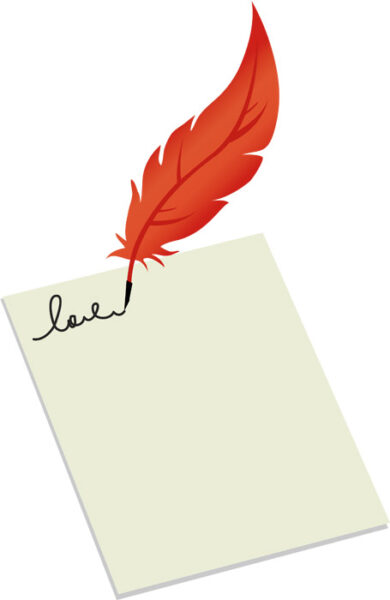 This article is solid and easy to read.
A Japanese stallion that was (is) active in India is also introduced: Hakuchikara and Win Legend.
Moreover, Fiero's career and a great influence of Deep Impact as a stallion are explained.
The writer also mentioned the situation of Manjri Stud, where Fiero was now  standing.

A stallion called Strong Suit passed away in the middle of the 2019 covering season, and they were in trouble.
However, the crisis seemed to be avoided because Fiero had already been introduced as a stallion.
It turned out that the information on their website was not new because the information on Strong Suit was not reflected.
Fiero's name does not appear either, so I wondered if he was not in the stud anymore💦
Appendix
*Added on May 29, 2022
The Nilgiris Derby Stakes (GI, 1600m) was held on May 26th at Ooty Racecourse in India.
QUEEN SPIRIT, a 3-year-old filly by Fiero, won the race🎉
This is the first victory of Fiero's children in group and GI races.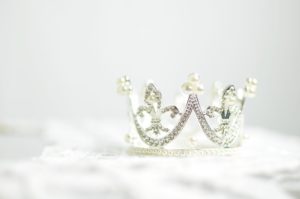 Races named "Derby" are held in various parts of India.
Nilgiris Derby is also a "derby".
Fiero is the first stallion by Deep Impact whose child won the Derby.
However, the situation is different depending on the country.
I'm wondering if it's okay to say so.
Looking at the race card, not only colts but also fillies participated in the race.
QUEEN SPIRIT ran in the previous Nilgiris 1000 Guineas, but unfortunately she finished 3rd.
It doesn't seems that she was popular this time.
It's been about four months since a filly by Fiero won the first victory.
It's a nice surprise to win GI so quickly.
Even so, Indian people don't mention the winner's sire, Fiero very much💧
Please also pay attention to the sire (laughs).
China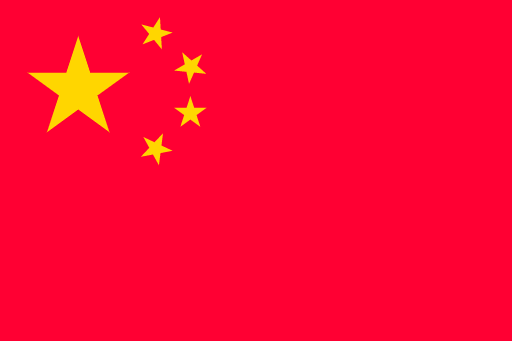 I recently learned that there are stallions by Deep Impact in mainland China (I wrote this section in August 2021).
It seems that there are quite a few people who knew the fact.
The stallions who are in China is Okole Maluna, Seewind and Garibaldi.
Okole Maluna
Of these, the first to go to China was Okole Maluna.  He was exported to the country in March 2018.
Okole Maluna
Born on March 2, 2009
Sire: Deep Impact (JPN) Dam: Rustling Copse (USA)
Dam's sire: Woodman (USA)
Okole Maluna ran in 36 races and got 4 wins during his active career in Japan.
He finished second three times in races of the 16 million yen-or-less class.
However, he couldn't win and his best record was to win a race of the 10 million yen-or-less class.
The Chinese name for Okole Maluna is "深度撞擊".
After he raced as an active horse for a while, he became a stallion.
I have watched a video introducing Okole Maluna who was standing at stud.
He is standing at 新疆恒信馬業倶楽部 in the Xinjiang Uygur Autonomous Region.
There was an explanation in the video that it was a famous stud.
I searched for their website, but unfortunately, I couldn't find it.
I don't know what kind of medium it is, but there was an article introducing that Okole Maluna was the first stallion by Deep Impact who came to China.
This article, dated November 24, 2018, states that he became a stallion after retiring in China in December 2017.
The video carried above mentions that Deep Impact was a Triple Crown horse.
The article also emphasized that Okole Maluna had a good pedigree.
He seems to become a stallion because of his pedigree.
Seewind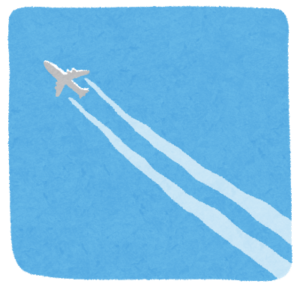 The next horse to go to China was Seewind.  He went there in April 2019.
Seewind
Born on May 12, 2013
Sire: Deep Impact (JPN) Dam: Silky Lagoon (JPN)
Dam's sire: Brian's Time (USA)
Seewind's record in Japan is 13 races and 4 wins.
He won two group races, the 2016 Radio NIKKEI Sho (GⅢ) and the 2017 Tanabata Sho (GⅢ).
His last race in Japan was the Takarazuka Kinen in 2018.
He seems to have entered the stallion after he raced once in China last August.
He is standing at 奥通馬業有限公司, located in Tongliao City, Inner Mongolia Autonomous Region.
I could not find the website of this stud, either.
His Chinese name is "奥通王者归来".
I found an article that seems to have been written by a horse racing fan.
The article stated that Seewind began his career as a stallion this year and that his children will be born next year.
It is also mentioned that he finished fourth in a 2400m race in China on August 22 last year.
Garibaldi
Garibaldi moved to China in December 2019.
Garibaldi
Born on February 7, 2011
Sire: Deep Impact (JPN) Dam: Shenck (GB)
Dam's sire: Zafonic (USA)
The record in Japan is 33 races and 6 wins.  He won the 2016 Chukyo Kinen (GIII).
He transferred to a local horse racing organization after running in the 2018 Chukyo Kinen.
His last race in Japan was the one conducted at the Kanazawa Racecourse in March 2019.
He went to China in December 2019.  His Chinese name is "和力神驹".
He is standing at 和力馬術倶楽部有限公司 in Dingzhou City, Hebei Province.
I could not find the website of this stud, either.
This article, dated June 23, 2021, states that Garibaldi has become a stallion in China.
First, the article introduces Deep Impact.
It also states that Garibaldi was registered as a stallion in China and that his children were born this year.
I found another article on the same date.  This article details the career of Deep Impact.
About Garibaldi, it has almost the same content as the previous article.
I think the previous article is a shortened version of this one.
I also have seen pictures of a racecourse in this area.
It is a fairly large and beautiful racecourse.  Horse racing may be popular in this area.
I have no knowledge of Chinese horse racing, so I'm sorry I can only say this💦
I don't know what kind of development Chinese horse racing will show in the future.
However, I hope that the three horses that have already moved to China are fine and will be loved for a long time.
That's all for today. See you next time!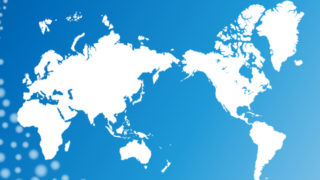 Stallions by Deep Impact standing at studs in countries outside Japan
Today, I am going to do a very difficult thing for me. I am poor ...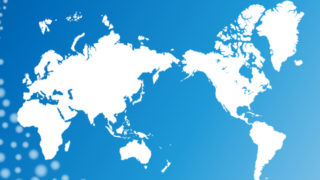 Stallions by Deep Impact standing at studs in countries outside Japan 3
Today I would like to introduce you to stallions by Deep Impact in A...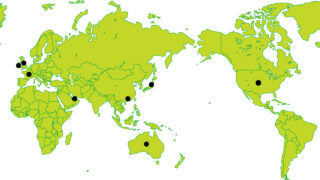 Children of Deep Impact who won in GI and Graded Races Overseas
Today, I would like to introduce children of Deep Impact who have wo...