Loves Only You by Deep Impact won a big race held at the Del Mar Racecourse
in the United States on November 6th🎉
The race that she ran in was the Breeders' Cup Filly & Mare Turf (GI).
Here is the race video uploaded by the organizer on YouTube↓
This is a slightly longer version.
In the longer version, commentators talk about their impressions after the race.
They repeated the word, patience.
They praised her, saying even if she was surrounded by horses, she was patient in the last straight and showed strong finishing kick.
They also said to Jockey Kawada that he was "well patient."
Certainly, she was very patient while being pressured and surrounded by horses around her (especially Jockey Moore's Love …).
And the finishing kick that slips out between the horses at the last.
I remembered the guts she showed in the race in Dubai, and was happy that it was the last stride that many children by Deep Impact often show.
Loves Only You is a horse belonging to a horse owner club, DMM Banusy.
DMM Banusie is a relatively new club founded in 2017. I think that the members and connections were so pleased.
Congratulations!!
I like the videos that DMM Banusy makes for their members and often watch them.
Cool videos are being produced for each horse that belongs to the club.
Right now, as it was decided that Loves Only You ran in a race of the Breeders' Cup, her videos so far are summarized on the website to make them easy to watch.
There are various videos such as her victory in the Oaks at 3 years old, GI victory in Hong Kong at 5 years old, interviews with related parties before races.
The video of the victory in the BC will be uploaded soon.  I'm looking forward to it.
It was a first memorable win for children of Deep Impact in GI races in the United States.
This article summarizes winners of GI and group races of overseas. I have to update the information.
It was one of my dreams that children of Deep Impact win GI races in the country.
They ran in only limited number of graded races there, so I think they had a chance as long as they raced.
Personally, I wanted Gran Alegria to run in the Breeders' Cup.
However, it was decided that she ran in the Tenno Sho Autumn, and she had a throat surgery before that, so it may be good for her that she didn't go.
I'm very happy that Loves Only You won instead.
As is often said, 5-year-old mares of this year is amazing.
Gran Alegria, Loves Only You, Chrono Genesis … They are so outstanding.
But I think all of them will retire this year, so I wonder which horse will emerge next year?
Profile of Loves Only You
I've written about Loves Only You in other articles, but this is the first page only for her.
I will write her profile again here.
Loves Only You
Born on March 26, 2016
Sire: Deep Impact
Dam: Loves Only Me
Dam's sire: Storm Cat
Owner: DMM Dream Club Co.
Trainer: Yoshito Yahagi
Lifetime record as of November 8, 2021: 15 starts for 7 wins
Races she won: Tokyo Yushun Himba (Japanese Oaks) 2019 (GI),  Queen Elizabeth II Cup 2021 (GⅠ), BC Filly and Mare Turf 2021
(GⅠ)
As you know, She is a full sister to Real Steel.
Looking at their success, I think that there is a pedigree that is strong in races overseas.
The family of Vivlos ran well in races in foreign countries.
Her sire, Deep Impact, is a son of Sunday Silence, who was a big success in the United States.
Her dam's sire, Storm Cat, is also an successful stallion there.
I think American horse racing fans were happy to feel the connection if they looked at her pedigree.
In fact, I often saw comments on YouTube race videos saying that they were happy to see the win of Sunday Silence's granddaughter in the Breeders' Cup.
Others named Miesque, her great-grandmother who won the BC Turf in a row.
I'm really glad that a horse of this pedigree went on an expedition to the United States and won a big race.
Inheritance of the title, "A demon in races overseas
Even if they are Japanese racehorses, there are some horses that perform better in overseas races.
Even in children of Deep Impact, A Shin Hikari and Real Steel did not win GI races in Japan, but they won overseas.
It was Vivlos that I devoted the title, "a demon in races overseas" because she was so strong there.
https://deepforever.com/deepcolt-vivlos/
I still don't really understand why she was able to achieve such good results overseas with that small body.
However, it may be said that Loves Only You has reached the level of Vivlos by winning the BC GI race this time.
Loves Only You is a horse that makes you think that you don't have to worry about her even if she is abroad.
I don't know why.
Her next race is scheduled for the Hong Kong Cup in December. Will this be her last run?
First of all, I wanted her to return home safely, but I heard that she would go straight from the United States to Hong Kong.
She has an experience that she moved straight from Dubai to Hong Kong in the spring.
So, the connections might think that the conditions for quarantine would be lighter and the burden on her would be lessened.
She is really a globe trotter! Please continue to be safe.
Congratulations to Loves Only You!
Thank you so much for making my dreams come true!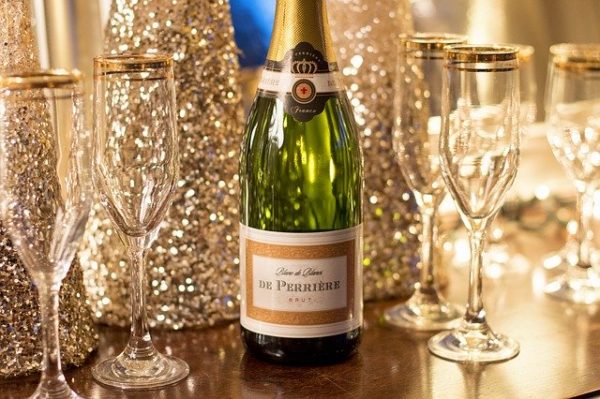 Other topics about Breeders' Cup
Seven Japanese horses, including Loves Only You, participated in this year's Breeders' Cup.
And Marche Lorraine, a mare by Orfevre who belongs to the same Yahagi stable, won a dirt GI race!
Congratulations🎉
Another horse by Deep Impact, Vin de Garde, ran in the BC Mile, but unfortunately he finished 12th.
When entering the gate, another horse went wild and his concentration was interrupted. Well, sorry.
Another horse related to Deep Impact was participating in the same race!
It's Blowout, the daughter of Beauty Parlour by the sire.
She is 5 years old and has been racing in the United States since her debut.
So far, she has been running steadily with 12 races, 4 wins, 2nd place 5 times, and 3rd place 1 time.
She won a GII race for mares only in May of this year.
After that, she won the GI First Lady Stakes limited to mares in October.
Beauty Parlour sent out an American GI horse🎉
She unfortunately finished 11th in the BC Miles, one order before Vin de Garde.
I was happy to see a short video of her previous GI race on Green Channel.