スポンサーリンク
In the British Oaks held on June 4, Snowfall by Deep Impact won an overwhelming victory!
The race is held at Epsom Racecourse every year.
Before the race, a person who I follow on Twitter introduced a video explaining the racecourse.
Jockey Dettori who took the reins of Snowfall this time is explaining the course.
This video was made for the Derby.
As you know, the Oaks is also held at the same racetrack and at the same distance.
When I saw this video, I felt like losing my breath.
It was a really tough course, and I was worried that Snowfall by Deep Impact might not have enough stamina.
Saxon Warrior, who ran in the British Derby in 2018, finished 4th, probably because he didn't have enough stamina.
However, when the race was over, it was a landslide victory with 16 lengths.
There was no problem at all.
I was worried if she could overcome the bad condition of the course, so I could not imagine such a strong victory.
I heard that it was the biggest difference in the history of British Oaks.
Wind in Her Hair, the dam of Deep Impact ran in the British Oaks in 1994.
The winner of the race was Balanchine. Wind in Her Hair was unfortunately the second place.
It was Jockey Dettori who rode the winner and won the British classic for the first time.
Balanchine passed away this year.
As you know, Wind in Her Hair is now in Northern Horse Park in Hokkaido.
She turns 30 this year and seems to be doing well.
I hope she will stay healthy and live longer.
ウインドインハーヘアが2着だった1994年の英オークス😊 https://t.co/JJejMBlMi0

— スージー@ディープ♥科捜研 (@Susie73629484) June 5, 2021
スポンサーリンク
A race record of Snowfall
Previously, I introduced Snowfall in the following article.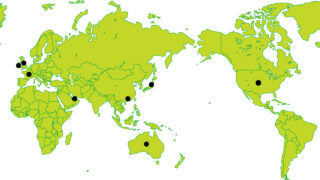 Children of Deep Impact who won in GI and Graded Races Overseas 2
Continuing from the previous article, I would like to introduce chil...
I wrote the article when she won in a group race, the Musidora stakes (GⅢ) for the first time.
I want to introduce her profile again.
Snowfall
Born on February 9, 2018
Sire: Deep Impact  Dam: Best In the World
Dam's sire: Galileo
Owner: Derrick Smith & Mrs John Magnier & Michael Tabor
Trainer: Aidan P O'Brien
Race records as of June 6, 2021: 9 starts for 3 wins
I wrote about the pedigree background in the article introduced above.
So here I will mainly look back on her race record.
Snowfall at the age of 2
Snowfall made her debut in June last year at the age of two and won in her third race of the following month.
When she won, I thought she was a promising filly, but she couldn't win until she was three years old.
She ran in GI and group races, but she couldn't make it to the top.
What's more, in her last race at the age of two, the Fillies' Mile (GI), she was mistaken for a filly belonging to the same stable, Mother Earth.
They were wearing wrong saddlecloths.
Mother Earth actually finished third and Snowfall was 8th.
However, it was thought that Snowfall was third right after the race.
It seems that it was a mistake made because the stable staff who usually accompanied could not do so.
It was due to the spread of the new coronavirus infection.
Trainer O'Brien paid a fine after the race.
But Mother Earth won the British 1000 Guineas this May.
She finished second in her next race, the French 1000 Guineas.
Snowfall achieved an overwhelming victory in the British Oaks.
The trainer seems to receive the payback.
After turning 3 years old
Snowfall took a rest after running in the Fillies' Mile held on October 9th, last year.
Then, She returned and won in the Musidora Stakes held this May.
It was also an overwhelming victory with three and a half lengths.
🤩 Snowfall, winner of the Gr.3 Tattersalls Musidora. pic.twitter.com/bQgfChplHg

— Tattersalls (@Tattersalls1766) May 12, 2021
I do not think there has been a horse among many children of Deep Impact who becomes strong so rapidly at the age of three.
As you know, Snowfall didn't have a notable record when she was two.
The children of her sire who run well have often achieved remarkable results since their debut and won big races.
According to Trainer O'Brien,  she worked well in training even when she was two years old.
However, the excellence was not reflected in the races.
He also said that of course it was also good for her to take a rest and promote growth.
Another big factor seems to be the distances of the races.
Most of the races she ran in at the age of 2 were 1,400m, and the longest was 1,600m.
There may not be many long-distance races for two years olds.
The races that she ran after turning three was 2,100m in the previous race and 2,400m in the British Oaks.
I think the long distance is suitable for her.
Snowfall acquired a high reputation in the British Oaks.
I have not heard that the official rating has been announced.
However, ratings by horse racing media including Racing Post seems to be quite high.
After this impressive win, she is now favorite for this year's Prix de l'Arc de Triomphe.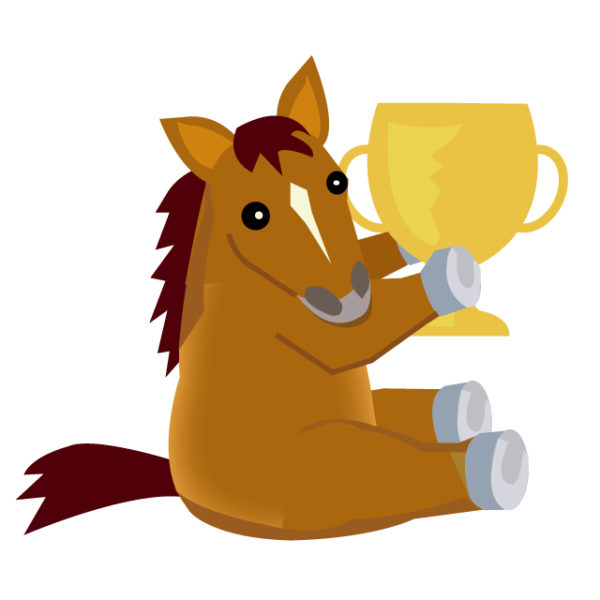 I've written so far, but to be honest, even if I see that strong race, I am not sure that she is such a exceptional filly.
"She might run really well in that race only."
It's like that.
I heard that the Irish Oaks may be her next race, but her connections will first look at her condition first.
If possible, please continue to win strongly and convince me that I still don't understand well.
Children of Deep Impact who won European classic races were sometimes injured early, so it is best to be safe.
And I know it's a luxury, but it would be great if she could win the Prix de l'Arc de Triomphe.
I hope Jockey Dettori will continue to ride her. I will end this article with expectations for her future.
*Added on November 15, 2021
Snowfall has been selected as the 2021 Cartier Award for Best Three-Year-Old Filly!
❄ SNOWFALL ❄

Snowfall receives the Cartier Three-Year-Old Filly award following a brilliant G1 hat-trick during the summer, headlined by a record-breaking success in the Cazoo Oaks pic.twitter.com/qoYK8X5bsq

— Racing Post (@RacingPost) November 10, 2021
The Cartier Award is a prize that recognizes European horses for the year. Japan also has a system to select representative horses for the year.
The award has been sponsored by Cartier since 1991.
Points for European group races and voting points from British horse racing journalists.
In addition, the points of the readers' votes from the British media, Racing Post and The Daily Telegraph will be added up to determine the winning horses.
By the way, the Cartier Horse of the Year is St Mark's Basilica. He has also been selected as the best 3-year-old colt.
St. Mark's Basilica retired the other day and became a stallion. His mating with Snowfall in the future was a hot topic then.
If it is realized, it will be a combination of the best horses of 3 years old. It's amazing.
Of course, Snowfall is the first horse to be selected for the Cartier Award among children of Deep Impact.
Congratulations again, Snowfall🎉
Thank you so much for entertaining me this year!