Loves Only You won the Hong Kong Cup on December 12th🎉
Sayonara, girl! 🖤💚

Loves Only You #ラヴズオンリーユー 🎌 recorded the perfect farewell to her storied career in the @LONGINES Hong Kong Cup at Sha Tin yesterday. @netkeiba #競馬 | #HKIR #HKracing pic.twitter.com/ESN9y4reIN

— HKJC Racing (@HKJC_Racing) December 13, 2021
As you know, it has been decided that Loves Only You will retire after running in the race.
Gran Alegria and Contrail finished their careers with brilliant victories in the Mile Championship and the Japan Cup, respectively.
I'm very happy that Loves Only You also got on this wave.
After winning the Breeders Cup filly & Mare Turf in the United States last month, she went directly to Hong Kong without returning to Japan.
When listening to the story, you may think it was easy to do that.
However, I think that it was a very difficult thing in the ongoing COVID-19 situation.
An essay by a race horse coordinator, Mr. Hiroshi Ando is posted on the Nikkan Sports website.
He is a person who accompanied her on an expedition to various countries around the world and supported her transportation and stay.
Although it is a short story, he said that there was a different difficulty than usual due to the spread of the new coronavirus infection.
Meanwhile, he also stated that they were able to obtain warm support of local horsemen.
Loves Only You moved from Dubai to Hong Kong this spring and from the United States to Hong Kong this fall.
Of course, before and after that, she left and returned to Japan.
Spring: Japan→Dubai→Hong Kong→Japan
Fall: Japan→America→Hong Kong→Japan
It's amazing to write her move again.  She is just like a globe trotter, a world traveler.
There was also information that her travel distance this year is about 37,000 km.  The person who calculates is also amazing.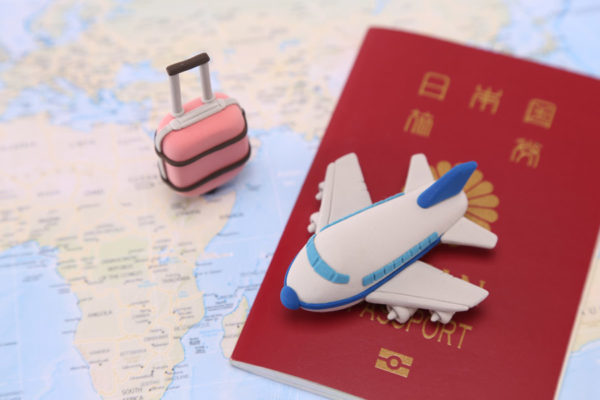 With the great support and affection of the people involved and the locals, Loves Only You survived this long-distance trip and won three GI races.
I can only say that she is great.
Even if you survive the move, it's not uncommon to get such a good result.
Rather, it is normal that no results are obtained.  I am really glad that everyone's hard work has been rewarded.
The race itself was a wonderful one that showed her fighting spirit.
She competed with Hishi Iguazu, who came to Hong Kong from Japan, in front of the goal, and finally surpassed him, winning just by a neck.
It was a race where the instantaneous force she showed in both Dubai and the United States was seen.
Profile of Loves Only You
I will write her profile again here.
Loves Only You
Born on March 26, 2016
Sire: Deep Impact
Dam: Loves Only Me
Dam's sire: Storm Cat
Owner: DMM Dream Club Co.
Trainer: Yoshito Yahagi
Lifetime record: 16 starts for 8 wins
Races she won: Tokyo Yushun Himba (Japanese Oaks) 2019 (GI), Queen Elizabeth II Cup 2021 (GⅠ), BC Filly and Mare Turf 2021
(GⅠ), Hong Kong Cup 2021 (GⅠ)
As you know, she is a full sister to Real Steel.
I wrote about the pedigree in detail in this article, so I will omit it.
It seems that it is a particularly good pedigree among children of Deep Impact.
It's blue blood that is known worldwide.
The pedigree and race record.  The value of her children is immeasurable.
Her children will be owned by DMM Dream Club, her owner, after all.
長い旅路のフィナーレを迎える

ラストラン【香港カップ(GI) 】に向かう#ラヴズオンリーユー のスペシャル動画を
ぜひご覧ください!#BanusySpecialMovie@HKJC_Racing

DMM バヌーシー pic.twitter.com/WvpaufYBky

— 【公式】DMM BANUSY (@dmm_banusy) December 9, 2021
I like videos produced by DMM Banusie, so I posted one of them for no reason.
Speaking of pedigree, Study Of Man, who has the same sire as her and won the French Derby in 2018, has a pedigree that is very close to her.
Their dams' sire is Storm Cat.
The grandmother of Study Of Man and the great-grandmother of Loves Only You are Miesque.
Currently, Study Of Man is standing as a stallion in Lanwades Stud, England.
The stud made a little complaint on Twitter after the Hong Kong Cup.
They said that there's news of Loves Only You's victory in a trade paper, but the paper doesn't mention that her pedigree is close to Study Of Man.
I smiled at the comment.
Children of Study Of Man haven't made their debut yet, so the pedigree is definitely a great appeal point.
I would like them to capitalize on her victory and appeal more and more.
When Snowfall won the British Oaks, appeal from studs that stallions by Deep Impact are standing in around the world was amazing.
However, I think that news like this is the one that boosts the popularity of stallions most, so I hope them do their best to promote their stallions.
Races of Loves Only You I recommend
Here are some races of Loves Only You I recommend.
Japanese Oaks 2019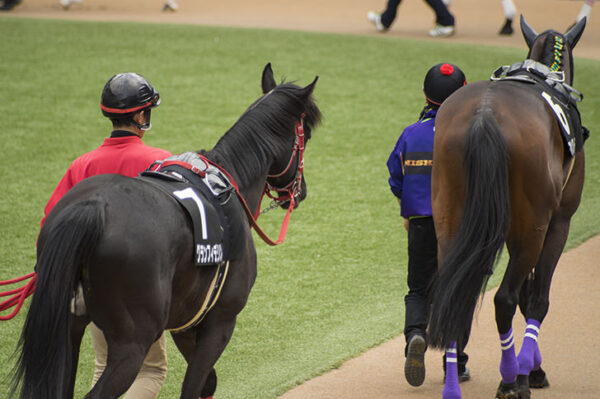 She won the Oaks after three consecutive victories since her debut.
Initially, she was aiming to run in the Oka Sho.
However, a disease in her leg was found and she couldn't make it in time for the big race.
She was still a favorite in the Oaks.
Gran Alegria, who won the Oka Sho, did not go to the Oaks and ran in the NHK Mile Cup.
Looking back at the race video, names of horses you hear are amazing.
Contra Check, Danon Fantasy, Curren Bouquetd'Or, Chrono Genesis and more.
I think it's a great generation again.
Loves Only You in the race did not follow the race style she showed in the Hong Kong Cup and Breeders' Cup.
She competed at the last and moved forward a little in the races.
In the Oaks, she caught up with the leading group from the middle position in the last straight line and surpassed the competitors.
Even now, I'm wondering if she will be in time.
It's often said that she couldn't win until she turned five years old after the Oaks.
But when looking at her race records again, I found that she had not been in a slump all the time.
She finished third in the Queen Elizabeth Cup at the ages of 3 and 4 and second in the Naruo Kinen at the age of 4.
There were some races that ended in the lower ranks.
But I think there were also races that she was able to demonstrate her strength to some extent.
Dubai Sheema Classic 2021
As you know, Loves Only You finished third in this race.  The winner was Mishriff.
Chrono Genesis, who also traveled from Japan, was in second place.
Unbelievable race, unbelievable racehorse! 🙌

Mishriff wins the Group 1 Longines Dubai Sheema Classic for @davidegan99 and John and Thady Gosden at @MeydanRacing pic.twitter.com/5h9kKV1K8h

— At The Races (@AtTheRaces) March 27, 2021
At the last, the three horses had a fierce battle.
Looking at their success after that, I think it was a very high level race.
The fighting spirit of Loves Only you is fully demonstrated.
Of course, I recommend the Breeders' Cup and the Hong Kong Cup.
But I've already written my impressions about the races, so I'll omit them.
A horse with unexpected power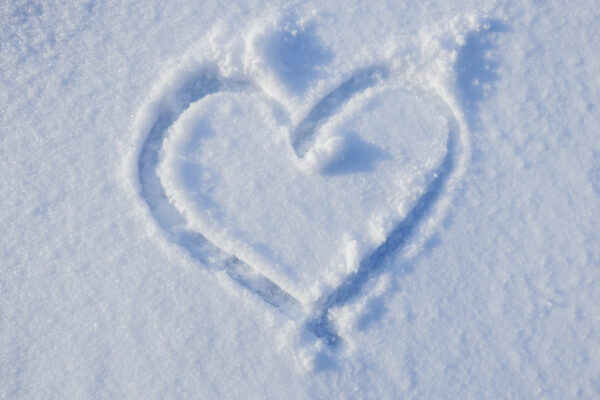 Trainer Yahagi, who managed Loves Only You, answered an interview with Sports Nippon, a trade newspaper before the Hong Kong Cup.
Fillies and Mares are often difficult to recover once they experience a slump.

It is great she has recovered to such an extent.

Thinking about this time last year, I couldn't imagine she won two international GⅠ races.

It was really good that she had such growth potential and her condition returned.
As a result, she won three international GⅠ races.
There was no doubt that she had high potential, as she won the Oaks after three consecutive victories since her debut.
However, I think no one could have imagined that she would recover from the slump at the age of four, fly around the world at the age of five, and win GI races in various regions.
They were all big races.
After turning 5 years old, she showed great fighting spirit.
Loves Only You had such a great success with the love of the connections, the people involved, and those who supported her all over the world.
I want to read the inside story of her world tour. I wonder if anyone can write a book.
An episode with her good friend, Marche Lorraine that everyone loves.
The struggle of Rocco, a super pony who took care of two strong-minded young ladies from Japan and led to the best results on the big stage.
I think there are people who want to read that kind of story.
It was officially announced that her retirement ceremony will be held at Tokyo Racecourse on January 29th.
It's nice to see her at a racecourse again at the end.
After the ceremony, she will move to Northern Farm in Hokkaido and start her life as a broodmare.
I pray for her future.
Other results of Hong Kong International Races 2021
In addition to Loves Only You, Glory Vase won in the Hong Kong International Races this year🎉
He won the Hong Kong Vase two years ago and also had a victory this year.
He's back! Glory Vase #グローリーヴェイズ 🎌 captures his second G1 @LONGINES Hong Kong Vase under Joao Moreira, defying Pyledriver and Ebaiyra in a thriller!@netkeiba #競馬 | #HKIR #HKracing pic.twitter.com/Ws0EeFSIpO

— HKJC Racing (@HKJC_Racing) December 12, 2021
Jockey Moreira rode him this time, too. He is as reliable as ever.
I was worried about whether they would reach the others because they were in a rearward position all the way in the race.
However, the jockey seemed to be convinced, and his comments after the race showed that there was nothing wrong with it.
I hope he will continue to ride a lot of children of Deep Impact overseas.
Glory Vase now has two GI wins and one second place in Hong Kong. He is very good at the racecourse.
After retirement, I would like to say that he will be a stallion there.
However, it is impossible because there is no horse breeding industry in the area.
Danon Kingly and Vin de Garde also participated in the Hong Kong Mile, and Lei Papale, in the Hong Kong Cup.
Unfortunately they couldn't come to the top, but I hope it will be a good experience for them.
I was relieved that all of them seemed to have returned home safely.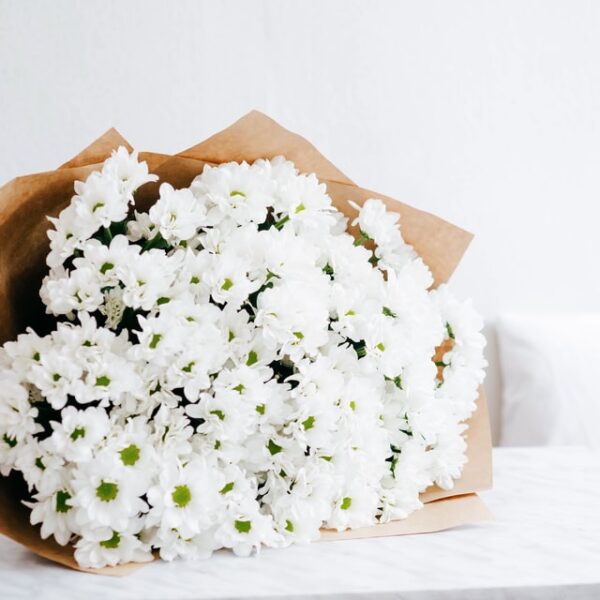 Speaking of returning home safely, there was a big accident in the Hong Kong Sprint.
Two horses who belonged to stables in Hong Kong sadly had a poor prognosis, and Pixie Knight, a Japanese horse, also broke his leg.
Three jockeys were taken to the hospital and Jockey Fukunaga also had a fracture.
I pray for the souls of the horses that have left for heaven and for the quick recovery of the injured jockeys and horses.
Although Pixie Knight was hurted, it was good that he was able to return with other horses who came from Japan.
He is only three years old.  I want him to take a good rest and return to a racecourse again.
Danon Smash was also involved in an accident like that in a retirement race, and I think he couldn't fully demonstrate his abilities.
But it was very lucky that he wasn't hurted.
It is said that he will become a stallion after retirement, but I hope he will lead a fruitful life.  Happy Retirement!
Added on March 7, 2022
It's been extremely late.
Loves Only You, Congratulations on the Eclipse Award for Female Turf Horse🎉
It was an honor to be among the three finalists, but I was thrilled that she could win the award.
Loves Only You ran in only one race in the United States.
I felt generosity of the people involved in horse racing there.
I'm also glad that the race, Breeders' Cup Filly & Mare Turf itself seems to be highly evaluated.
And the Eclipse Award for Female Turf Horse goes to… Loves Only You (JPN)! 💜

Congratulations to our 2021 @MakersMark #BreedersCup Filly and Mare Turf Champion! #EclipseAwards

J: Yuga Kawada
T: Y. Yahagi
O: DMM Dream Club Co., Ltd.
B: Northern Farm pic.twitter.com/9E5ZhNBmqr

— Breeders' Cup (@BreedersCup) February 11, 2022