Fancy Blue won the French Oaks Last month.
She also won the next race, the Nassau Stakes against older horses.
She has raised the reputation of her sire again overseas.
There are not so many children of Deep Impact who are running overseas.
However, among the few children, multiple horses have won Classic races, showing their high ability.
Seeing their success, big breeders such as Coolmore and Her Majesty the Queen had begun to send their successful mares to Japan.
Of course, the purpose was to get colts and fillies by Deep Impact.
It was a phenomenon that was unthinkable a long time ago.
I think that the beginning of all of this was the success of Beauty Parlour who I will introduce today.
In the early days when his children started running in races, her achievements were so great to raise international recognition of her sire.
Beauty Parlour
Born on February 28, 2009
Sire: Deep Impact Dam: Bastet
Dam's sire: Giant's Causeway
Owner: Wildenstein Stables Limited
Trainer: E. Lellouche → Sir Henry Cecil
Lifetime record: 7 starts for 4 wins
Main races she won: Poule d'Essai des Pouliches 2012 (GⅠ) in France, Prix ​​de la Grotte 2012 (GⅢ)
Beauty Parlour is one of the second crop of Deep Impact.
In Japan, Deep Brillante and Gentildonna are in the same generation.
His children won Classic titles in both Japan and France in 2012 and I have great excitement.
Her owner, the Wildenstein family, seemed to have paid attention to Deep Impact from the beginning when he became a stallion.
They sent their mares to Japan.
Bastet, the dam of Beauty Parlour, was one of them.
Bastet gave birth to Barocci, the first colt by Deep Impact in Japan in 2008.
She returned to England after visiting him and delivered Beauty Parlour there.
Barocci, her full brother won a listed race, but couldn't win group races.
However, partly because his full sister succeeded, he was able to become a stallion in Sweden after he retired.
He is currently sending out successful horses there.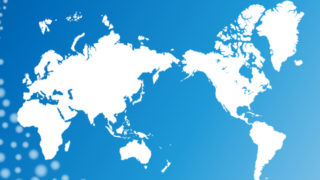 Stallions by Deep Impact standing at studs in countries outside Japan
Today, I am going to do a very difficult thing for me. I am p...
By the way, there is another horse by Deep Impact who has the same owner and ran well in races.
It is Aquamarine who was born in the same year as Barocci. Her dam is Angelita.
She made her debut in 2011 when she was three years old, and won the Prix Allez France (GⅢ) in April of the following year.
She retired in 2012 at the age of four, with a record of three wins in 10 races.
I found this time that Aquamarine has given birth to three children since she retired, two of whom have won.
She seems to have moved to France after giving birth to her first child in Ireland in 2015.
Her children born in 2016 and 2017 are labeled as French horses.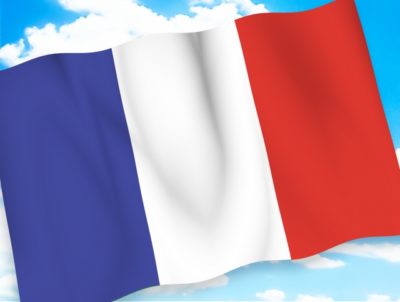 photoAC
Beauty parlour made her debut in France in September 2011 at the age of two.
She won her maiden and the next race, and finished the season undefeated.
She turned three and returned at the Prix de la Grotte in April 2012.
She also won this race and became a group race winner.
Her next race was the Poule d'Essai des Pouliches (GI), which is called the French 1000 Guineas.
She also won this race and became an undefeated Classic horse.
It was also the first victory in GI races overseas for children of Deep Impact.
I think this race has boosted the reputation of Deep Impact as a stallion overseas as his filly won a Classic race.
She was unfortunately defeated in second place in the next race, the French Oaks.
However, Fancy Blue won the race this year.
After running in the French Oaks, Beauty Parlour moved from the E. Lellouche stable in France to the Sir Henry Cecil stable in England.
Her owner seemed to have an idea to expand their base.
But, she was doing well in France at the time, so I thought it would be better for her not to move to another stable.
That concern eventually came true, and after the transfer she only ran in two races and couldn't win.
Trainer Sir Henry Cecil is famous for managing Frankel.
He was awarded the title of Sir by the British Royal Family for his many years of achievement.
He passed away due to illness shortly after Beauty Parlor was transferred, and his wife took over after that.
Beauty Parlor retired in May 2013 after running in the Prix d'Ispain.
I remember that the following message was issued in the name of the wife of the trainer when she retired:
Her work on the gallops in Newmarket was very impressive at times

and it was a shame that she was unable to quite reproduce that on her two starts for Warren Place.
Races of Beauty Parour I recommend
First, I recommend the Poule d'Essai des Pouliches, which is also called the French 1000 Guineas.
I would also like to show you the Prix de la Grotte, a prep race of the 1000 Guineas.
I hadn't seen many overseas races before, so the races were interesting at that time.
The charm of Beauty Parlour
Since she was running overseas, I didn't get as much information about her as I did about horses in Japan.
So, I just watched video of her races and don't know her so much.
However, I remember well that she displayed her outstanding finishing kick that is a characteristic of children of Deep Impact.
I thought that his children running overseas also inherited abilities of their sire like those in Japan.
As I said at the beginning, I would like to express my heartfelt gratitude for her achievements in raising the recognition of her sire overseas.
Beauty Parlour became a broodmare after retirement.
She was sold to a stud in America in 2016 due to downsizing of the business of her former owner, the Wildenstein family.
Her filly born in the same year are also sold to the same stud.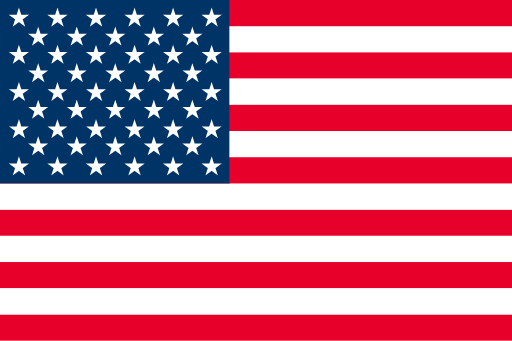 Beauty parlour has delivered three children so far.
Edge of Victory by Kingman, who she was pregnant with at the time of the sale, recently ran against Hidaka by Deep Impact in a race in France.
Unfortunately, neither could win.
There is little information about horses overseas, but I hope they will stay healthy.
Added on November 8, 2020: 
As mentioned above, Beauty Parlour was sold to a stud in the United States in 2016.
I thought she moved there.
However, as I was told on Twitter, she seems to stay Europe all the time.
I'm not sure if the owner entrusted her to a stud in Europe or if they have their own stud there.
Considering her mating partner, it may be better for her to stay in Europe.
I heard that she visited Galileo this year.
His stud fee hasn't been released as being private in recent years.
However, his fee is probably the highest in the world.
I hope that Beauty Parlour is expected that much.
I am looking forward to seeing the child by Galileo that will be born next year.
I also want her to stay healthy for many years to come.
*Added on May 8, 2021
Blowout, the second child of Beauty Parlour, has won a GII race in the United States!
The race is the Longines Churchill Distaff Turf Mile Stakes at Churchill Downs Racecourse.
Three of her children have debuted so far, but Blowout is the most successful.
She finished second by a nose in a GI race last November.
She is now five years old, but she has had several long breaks and has only run in nine races so far.
She has a solid record of three wins, five second and one third.
I wonder if she will win a GI race as well.
I knew this time that a play-by-play commentary in races in America was in a happy mood.
I hope children of Deep Impact will also win big races there.
いやーん、知らんかった!!

Beauty Parlourの仔のBlowout(Dansili産駒の5歳牝馬)、アメリカでG2勝ったのね!!おめでとう🎉
マイル戦ですね。

というか私、Blowoutがアメリカでデビュー戦からずっと走ってたのも知らなかったのよ・・・。
ヨーロッパで走っているものと😅 https://t.co/FGw3D1IG1n

— スージー@ディープ♥科捜研 (@Susie73629484) May 3, 2021
*Added on November 9, 2021
Beauty Parlour has become the dam of a GI horse!
Her second child,  Blowout won the First Lady Stakes just for fillies and mares  at Keeneland racecourse on October 9.
Blowout also partcipated in the Breeders Cup Mile held the other day, but unfortunately finished 11th.
I am so happy that Beauty Parlour became a mother of a GI horse.