スポンサーリンク
I haven't recovered from the regrettable retirement of Fancy Blue due to an injury the other day.
I will write an article about her when my mind becomes calm. But now I'm still full of disappointment.
But I can't just think about that, so I'll write another post about stallions by Deep Impact today.
As you can find in the previous article, below is a list of the countries that stallions by Deep Impact are standing in.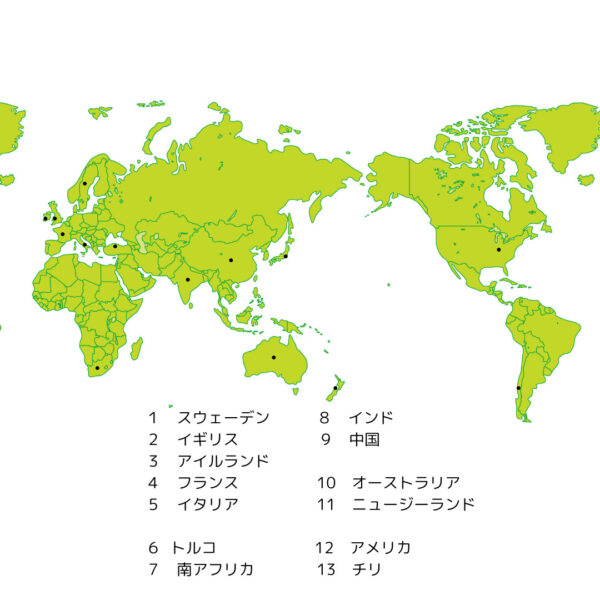 Stallions by Deep Impact
1. Sweden:  Barocci, Geniale
2. United Kingdom: Study of Man
3. Ireland: Saxon Warrior
4. France: Martinborough
5. Italy: Albert Dock
6. Turkey: Smart Robin
7. South Africa: Danon Platina
8. India: Fiero
9. China: Okole Maluna, Garibaldi, Seewind
10. Australia: Tosen Stardom, Fierce Impact
11. New Zealand: Staphanos   
12. US: Dowsing
13. Chile: Hiraboku Deep
Today I would like to start the introduction with Smart Robin in Turkey.
スポンサーリンク
Turkey
Smart Robin
Born on March 5, 2008
Sire: Deep Impact (JPN) Dam: Keyboogie (USA)
Dam's sire: Lyphard (USA)
Smart Robin is now very active as a stallion in Turkey, and news of the success of his children is frequently posted on Twitter.
His two colts also participated in this year's Turkish Derby.
Unfortunately, they couldn't win, but I think it became an opportunity to show the value of Smart Robin to breeders.
Speaking of him, the first thing I remember was that he was the first colt by Deep Impact who Jockey Yutaka Take rode.
He is one of the first crop by the great stallion.
The jockey had been forced to stop riding horses for some time due to an injury caused by a fall accident in March 2010.
He returned in October of the same year.
2010 was the year when the first crop by Deep Impact debuted, but it wasn't until October that the jockey was able to ride his children.
Smart Robin made his debut in September 2010 and finished second.
Yutaka rode him in the next race, but unfortunately at this time as well, he was in second place.
He won in the next race, ridden by Hiroyuki Uchida.
He was unable to run in Classic races, although participated in prep races.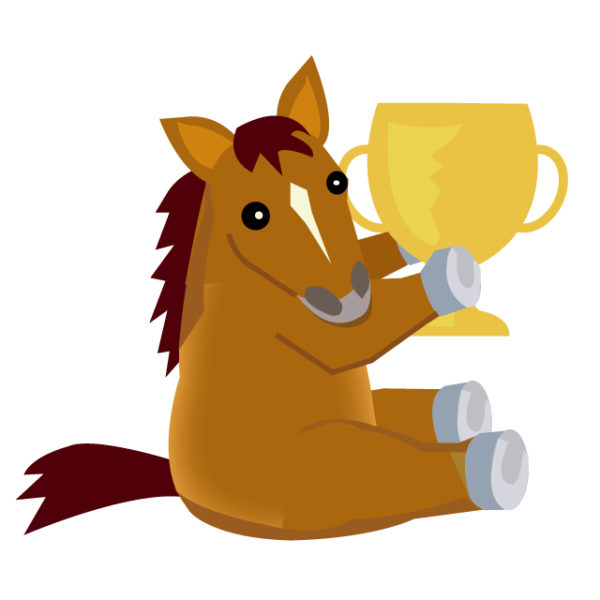 He finally won a grade race,  the Meguro Kinen (Group 2) at the age of four.
I remember the day well. This is because Japanese Derby was also held then, and Deep Brillante won.
He was the first winner of Japanese Derby by Deep Impact.
I was very happy just to win the Derby.
But his colt got the result in the grade race after that and I was deeply moved.
The Megro Kinen was the only grade race that he won.
But with a good record of 17 starts for 6 wins, he ran his last race in August 2013 and retired.
After retiring, he stood at stud for two years in Japan.  Then, it was decided that he moved to Turkey.
I didn't know about horse racing in Turkey at all, so I was a little worried.
However,  I am very happy to know that he is playing an active role as a stallion there.
Turkish Bloodstock owns him now.
They are an investment company related to horse racing and thoroughbreds that operates in Turkey, Italy, France and the United States.
When Danon Ballade was in Europe before, he was also owned by the company.
I can't see their website now, and I don't know his stud fee.
But I posted the link for their Twitter account.
There is also a Twitter account dedicated to Smart Robin, so you can see his latest status.
They often tweet about activities of children of not only Smart Robin but of Danon Ballade.
So, if you are interested, please take a look.
I'll put his current photos at the end of his section.
ん?これはスマートロビン自身なのか、スマートロビンに関係する誰か?ジョッキーの人が会いにきたんだよね?トルコ語、わかんにゃい😅 https://t.co/dLpAqwzrfx

— スージー@ディープ♥科捜研 (@Susie73629484) September 30, 2020
*Added on December 10, 2020 
Turkish Bloodstock, who currently owned Smart Robin, announced his stud fee for 2021 on Twitter.
According to the tweet, the fee will be 15,000 Turkish lira.
He is the second most expensive stallion owned by the company.
I have heard the success of his children, and it seems that the evaluation of him is very high.
A comment on Twitter said that his stud fee was reasonable.
*Added on January 2, 2021 
Smart Robin took eighth place in the leading sire list for 2020 in Turkey!  
He has sired two crops in the country, four-years-olds and three-years-olds this year.
Other leading stallions have more crops, so I think it's a good start.
He also won the third place in the leading three-year-old sire list for last year!
Last year, his two colts ran in the Turkish Derby. I wish him all the best in the future.
South Africa
Danon Platina is standing at stud in South Africa.
Danon Platina
Born on March 23, 2012
Sire: Deep Impact (JPN) Dam: Badeelah (USA)
Dam's sire: Unbridled's Song (USA)
Speaking of Danon Platina, I was impressed by the strong victory in the Asahi Hai Futurity Stakes (Group 1) in 2014.
Unfortunately, his feet were a little weak and he had a long rest, so I don't think he could participate in all the races he wanted to run.
Even so, he ran his last race in February 2018 and retired with a record of 15 starts for 5 wins.
It was announced that he would become a stallion in South Africa after his retirement.
He is standing in the Mauritzfontein stud now.
I couldn't see their website, so I posted their Twitter account. I don't know his stud fee either.
Breeders in the country seem to have high expectations for him as he is a stallion by Deep Impact.
According to the following article of Nikkan Sports newspaper, more than 100 mares have visited him since he became a stallion last year.
I heard there was also a triple-tiara horse among them.
ダノンプラチナ、元気にしてるかな。#ディープインパクト https://t.co/rxKwgdiodu

— スージー@ディープ♥科捜研 (@Susie73629484) August 4, 2020
I have talked with a South African breeder before.
I heard that they had been negotiating with Shadai Group for a long time to introduce Japanese stallions to their country.
I hope that Danon Platina will meet their expectations and will be loved for a long time.
*Added on December 10, 2020 
When I first wrote this article, I couldn't see the stud's website, but now I can.
http://mauritzfontein.com/horses/stallions/danon-platina/
According to the website, his stud fee is 45,000 rand.
However, I'm not sure if the fee is for 2020 or 2021.
I think that it is for 2021 as the price is posted now.
His photos show that his hair becomes quite white.
India
There is Fiero in India.
Fiero
Born on March 14, 2009
Sire: Deep Impact (JPN) Dam: Ruby (IRE)
Dam's sire: Danehill (USA)
Fiero is one of the second crop by Deep Impact.
He is in the same generation with Deep Brillante and Gentildonna.
He won a maiden race in July 2012.
After that, there were some regrettable races, with 2nd place in two Group 1 races and 2nd place in two Group 2 races.
But, unfortunately he couldn't win a graded race.
He ran his last race in April 2017 and retired.
Initially, it was reported that he would become a private stallion of Shadai Farm for their mares.
However, at the end of January 2018, it was announced that he would become a stallion in India and moved to the country.
It is said that he is standing at MANJRI HORSE BREEDERS' FARM, but I could not find their website or Twitter account.
I wonder if there may be a language wall ….
Of course, I don't know his stud fee either.
I found a website that I thought it might be the one of the stud.
However, there is no description that Fiero is standing there, and there are no his photos either. So it may be different.
The least I can do is to post an article on Shadai Farm's Facebook page. It was posted at the end of April 2018.
Will more information come out if his children debut and succeed? Until then, I hope that he will be fine and do his best.
That's all for today. See you next time!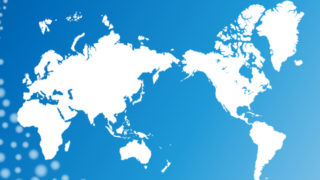 Stallions by Deep Impact standing at studs in countries outside Japan
Today, I am going to do a very difficult thing for me. I am poor ...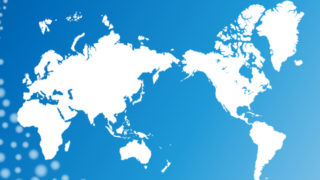 Stallions by Deep Impact standing at studs in countries outside Japan 3
Today I would like to introduce you to stallions by Deep Impact in A...
Children of Deep Impact who won in GI and Graded Races Overseas
Today, I would like to introduce children of Deep Impact who have wo...